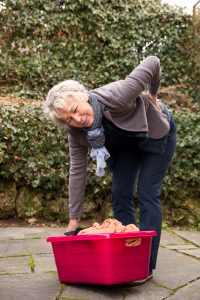 Herniated Discs
There are 24 discs in the spine. Seven in the cervical region, twelve in the thoracic region and 5 in the lumbar region. These discs are cushions that line up within the spine.
These discs are like jelly filled doughnuts. A soft fluid inside and a firmer outside area. Sometimes the fluid inside happens to break through the harder outside surface, this would then become a "slipped disc" or herniated disc.
There are different levels of herniated discs, some may require surgery, while others may need rehabilitation; only your doctor is qualified to diagnose your symptoms.