One-on-One Training
Everyone has different objectives and needs; that is why your program is designed specifically for you. Chicago Personal Training clientele covers everyone from busy executives, athletes to post rehab clients and everyone in-between. Though everyone has different goals, they all have one thing in common; achieving their goals.
Chicago Personal Training has 28 years of experience, with many of our clients training well into their 2nd decade of continuously training with CPT. Learn how personal training can help you accomplish your goals through core training, strength training, weight loss and corrective exercise techniques. Private appointments are scheduled at your home or office, or a private training facility.
Many people suffer from osteoporosis, diabetes, arthritis, bursitis, high blood pressure and herniated discs. If you do, then you know the importance of a having an exercise program designed specifically for your health conditions. CPT has years of experience working with various health conditions and the specific exercise guidelines for these medical conditions. To read more about various health conditions and their exercise guidelines visit our Health Conditions Index page.
What you do with your body is what really matters; or in other words "Application of Fitness".  The ability to lift up and carry your kids or play with them on the floor. Going for a walk without the fear of falling, enjoying a bike ride, competing in a race or getting more work done because your back doesn't hurt you anymore. Getting in shape, improving your mobility, strength, cardiovascular fitness and having confidence in your balance are just some of the benefits that personal training can give you.
How Chicago Personal Training helps
Whether you are thirty years old and realize that it is time to get into shape or you just retired and want to make sure you can enjoy your retirement years feeling healthy.  Chicago Personal Training designs individualized training programs for your specific needs based on your goals and any health or medical conditions you may have. Create your own health and wellness program!
*Your fitness program is designed with fitness guidelines based on any health issues you may have.
*Exercise routines developed based on your specific abilities and goals.
*Nutritional guidelines to help you maximize your results.
*Optional training studio available in the city
*In-home programs designed with your own exercise equipment
What's first?
The process starts with an assessment. Creating a personalized program starts with learning about a person's strengths and weaknesses, as well as assessing your goals and starting point.
Your success will be achieved through an intelligent combination of nutrition education, lifestyle, and training.
Where will we train?
Training is available in the city at a private studio, or in the convenience of your own home or building gym. Suburban training is done on a in-home basis.
You don't need a home gym or a huge amount of space. Sessions are available in the early morning, afternoon or evening. Appointment times are based on availability.
Testimonials
I first decided to seek out an experienced personal trainer mainly to improve core strength given the persistent lower back pain I've had my entire adult life that has been mostly unresponsive to pain medication and even physical therapy. With physical therapy, the pain would wax and wane without any real benefit. In comes Barry.
After speaking with him on the phone, it's hard not to want to start working with him. He was very friendly, knowledgeable, and you can just tell that you were going to get someone who is not only well-versed in all things musculoskeletal but, even more importantly, someone who cares and is fun to work with. And that's exactly how my experience with him over the last year has been. He has an extremely keen eye for physical deficiencies and comes up with amazing, fun, and manageable personalized routines that tailor to your specific needs. Barry is more than your run of the mill trainer. He comes up with plans that focus on the holistic picture of physical health, with equal emphasis on strength and mobility. He adapts to the changing needs of your body at each session.
I will continue to work with Barry for the foreseeable future as he has done more for my back pain than physical therapy and medication combined. More importantly, he has shed so much light into understanding my body more and I cannot recommend Barry enough to anyone regardless of what your exercise goals are.
Raymond K.

Joyce P
Barry has been working with my son and I for nine years. My son is 42 and I am 75.
We couldn't ask for a better trainer. He is knowledgeable, understanding and so personable that every exercise sessions fun and of course, beneficial. He is an all around great guy!

Dr. A
Barry has been my trainer many years. As an eye surgeon, my hands are my life. Barry is always consciousness when designing my exercise programs to ensure the safety of my hands and my overall health; as he always says, it's all about risk/reward. Barry is constantly changing and adjusting my programs based on my objectives and any obstacles that I may encounter, so that I can succeed with all my short and long term goals

Carolyn H
Simply put, Barry has taught me a more effective way of working out. He is a wonderful trainer

Leora R
Barry has been my trainer for over ten years. He consistently works hard to make our routines varied and goal-specific. Because our workouts are modified as necessary for any physical issues I'm having, he has made it possible for me to continue a fitness routine by always "doing something" and has therefore definitely strengthened my workout habit. He is also well-informed about current health and fitness trends, and keeps his certifications and credentials up to date. Most importantly, he is fun to be around, and makes the "medicine" go down very easily

Dave P
I started working with Barry a few months after I retired at age 60. He's had unlimited patience and during the five years that we've been working together he has enabled me to be go on a number of hiking trips in the national parks wearing a backpack. He has also helped me recover from three difficult surgeries, working under doctor's orders and working with my physical therapists to speed the recoveries along. He always has an eye on the practical – how does any particular exercise he recommends help me live better from day to day, be it in gardening, travel, hiking, etc. He also has an uncanny ability for recognizing where pain during exercising may be originating and modifying the exercise in a small way to allow me to continue without pain.

Larry D
I have been a client of Barry since 2006. As an aging Baby boomer who loves basketball, he tailors my workouts towards my goal of playing hoops

Kathy T
Barry brings a unique expertise to his training. He is able to adapt the knowledge and experience he has in fitness training and nutrition to the individual needs of the client

Martha G. M.D
Barry keeps each training session interesting and varies the pattern from one session to the next. And in each session, he concentrates on me and is always very carefully looking for any techniques that could cause injuries. I have watched him in the gym with his other clients. His focus is always on the person he is with. He is not distracted and not self-involved. He will always challenge you to do better and set your goals higher. And, his pleasant and kind nature makes each session enjoyable. I could not do him justice by writing this but I do hold him with the highest regard and respect. I highly recommend anyone interested in getting into shape or needs assistance after an injury to train with Barry. They will see the benefits.

Sarah A
I've been working out with Barry Broutman for almost a year, and my experience has been nothing less than fabulous. I wanted to work out with a personal trainer so I could lose weight, feel better and feel stronger. With Barry's help, I've accomplished much more than I ever thought.
I'm constantly impressed with Barry's professionalism and thorough understanding of not only weight training-but the complex psychological "training" that also takes place. I imagine it's very difficult to adapt to so many different clients' personalities and their individual needs-but Barry gets it.
Barry's commitment to his career is evident as he continues to find new ways
for his clients-and himself-to feel invigorated and grow. If life ever takes me away from Chicago, my standards for personal trainers are so high-I doubt I'll ever find anyone as talented as Barry.

Chris B
I've run several marathons but I realized I was missing other dimensions of being physically fit, such as weight training and flexibility. Barry helped me set goals and achieve a higher level of fitness

Neal S
Barry has been my trainer for years. Two years ago, I shattered my arm in a bike accident. Barry worked with my injury in a diligent and caring manner. Less than two years later I can now arm curl 25 lbs. more than 15 times in a row. My surgeon says my recovery has been miraculous. Barry and his strategic work in bringing back my strength and flexibility was key in my healing and surprising my surgeon with the progress I made and the functionality of my arm.

Deborah M
Since our very first meeting, I have always felt that my needs were first and foremost to you. Time and time again you have proven me correct as we have worked together to adjust my program, keep me interested and keep things fun – all while achieving very good results!

Marcia V
It is hard to envision a trainer who would be better for me than Barry. Before I started training with Barry I thought that my exercise routine was fine. However, I've now learned that what I was doing on my own wasn't very effective. Now I'm gaining more strength, adding more flexibility and also burning off some of the extra fat.  After just a few months working out with Barry my relatives couldn't get over the improvement in my appearance, especially posture. And, he's helped me get my weight down to where I want it.  I came to Barry with a herniated disc and he has worked with my physical therapist to tailor my program for what I should and should not be doing.  He's so careful and so amazingly knowledgeable that I'm not likely to hurt myself under his direction. I can wholeheartedly recommend Barry.
Marcia V.

Dawn H
I've been working with Barry for about 15 years and he has always provided a great balance for my fitness interests: triathlons, boot camps, yoga, Masters Swim programs.  I've been injured, had a few surgeries and even a kid. Through all the fitness challenges, Barry has been irreplaceable.I count on him to provide a compliment to my other workouts and craft a regime that will support my current fitness interest.  Barry comes to each session with a plan and when warranted, he can adjust "on the fly" to accommodate my needs.  There is no gym intimidation here: he's personable and friendly, and he makes fitness approachable and fun.
Dawn H.

Naomi S
Fifteen years ago, I attended a symposium on middle aged and older women's health. A discussion about the value of weight training grabbed me. Realizing that I needed guidance and doubting I could be self-motivated, I sought referrals for a personal trainer. How fortunate that one of them led me to Barry!  It's now been fifteen years since I've worked with Barry. I don't think anyone else could have motivated me–and kept me committed–this long.  Barry requires that I set goals, probes about why I've set them, and then helps me get there. He is extremely knowledgeable, creative and flexible in arranging workouts that accomplish the task without becoming too routine. He really stays focused and is attentive to everything I'm doing. He's always raising the bar and is confident that I can keep working harder.Try him out–you'll have no regrets!
Naomi S.

Craig S
Barry has been my personal trainer for fifteen years. His expertise and commitment to my total fitness is why I've stayed with him. He knows how to motivate, to challenge and to anticipate what I need. What has been most impressive to watch is how he has consistently improved his abilities while broadening his services to his clients. He continues to be my sole trainer and I expect to be working with him for many years to come.
Craig S.

Carla L
I have only the highest praise for Barry and his style of personal training. Barry is personally engaging, highly committed to the needs of his clients and extremely knowledgeable about all areas of fitness. I am especially appreciative of his attentiveness to proper form and his ability to keep me challenged and motivated. He is tough when needed and yet knows when I need to take it down a notch, such as after an illness or injury. I have worked with a number of trainers over the years. Barry is by far the best! the years.
Carla L.
Certifications and Training's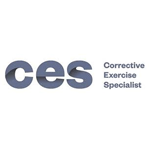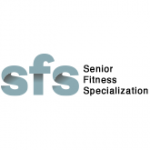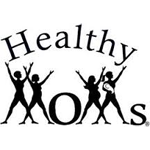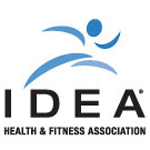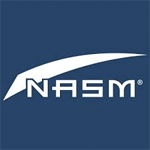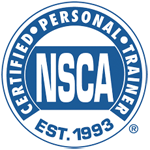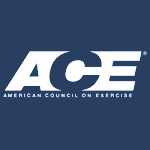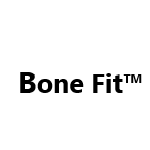 Personal Training
No two people are exactly the same, why should your fitness program be like everyone else? Programs are specifically designed to help you achieve your goals. Private appointments available at your home, office or at a private training facility. To get started on your fitness program call 847-772-3487 or click on the Contact Us button to inquiry more information about our programs.
In-Home Personal Training Services Available in: